8 Easy Plumbing Tips to Avoid Plumbing Problems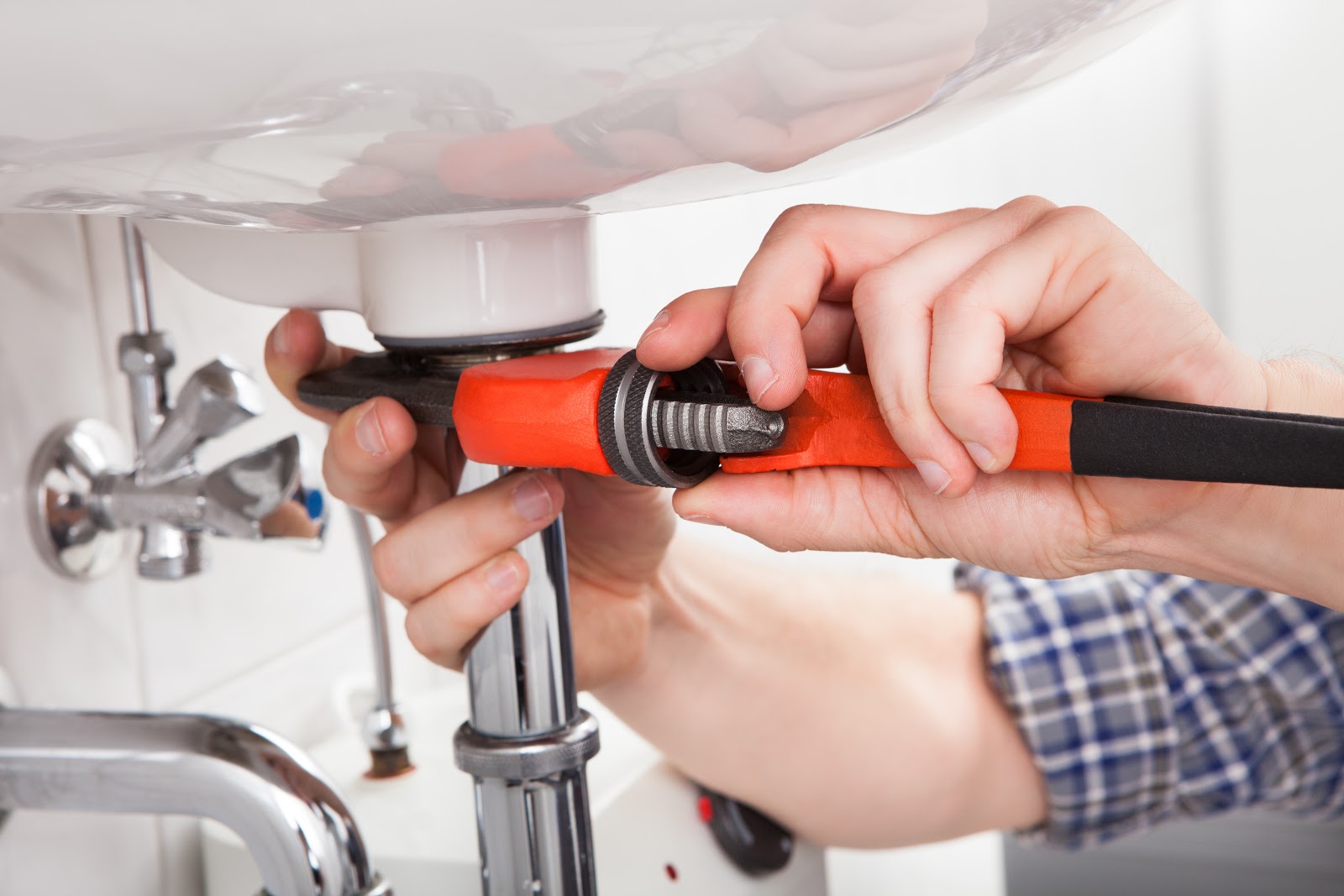 When it comes to owning a home, simple preventative measures can help you avoid massive problems in all areas of your house. This is especially true for plumbing. Broken pipes and clogged drains can lead to inconvenience as well as expensive repairs. No one wants to deal with water damage. The team at Herrmann Services put this list together to help you avoid plumbing problems before they happen. Follow these tips and hopefully, you won't have to call us anytime soon.
1.
Flush Your Kitchen Drain
Grease and soap can accumulate in your drain. Rather than wait for the drain to back up, treat the kitchen drain with a maintenance product like total-c. Total-c is an environmentally friendly product that helps eat away grease buildup and keep drains open longer.
2.
Clean Your Sink and Tub Drains Monthly
Believe it or not, a ninety-nine cent plastic drain stick can save you a lot of trouble. Go to the home improvement store and buy one. It's a little piece of plastic about a foot long with teeth along either side. These teeth grab hair and other items that build up in your drain and pull them out. Doing this once a month or so will prevent buildup and clogs. Bathroom sinks, tubs, and showers will all benefit from regular cleaning.
3.
Inspect Laundry Hoses
Laundry hoses are notorious for causing water damage. They can burst at the worst times (like when no one is home) and flood entire rooms with five gallons of water per minute! Don't take the chance. Inspect your hoses every few months for cracks, bulges and leaks. Replace them immediately if you see signs of wear and tear. An even better idea is to replace them with metal hoses that won't burst. Replace the dishwasher hose while you're at it.
4.
Inspect the Water Heater
A leaky water heater is another cause of potential large-scale water damage. Your water heater tank holds 30-80 gallons of water depending on the size you have. If it decides to leak, that's a lot of water that can do a lot of damage before anyone notices you're out of hot water and checks. Inspect your water heater for leaks and/or rust. If you notice a leak, call us right away to have your water heater replaced.
5. Unhook Hoses from Outdoor Faucets When It Gets Cold
Even after you turn off the water, there's some water left in the pipe. When you unhook the hose, this water can drain. If you leave the hose there, it cannot. When it gets cold, the leftover water freezes, which can cause your pipe to crack and could result in a large leak once the outdoor temperature rises. Unhook your hoses before the first freeze is predicted.
6. Reduce Your Home's Water Pressure
Water pressure makes your pipe joints, faucets, and appliance valves work harder. It's easy to measure your water pressure with a hose bib gauge, available at the home improvement store for under $20. Attach it to an outside spigot and open the line. Normal pressure is between 40 and 80 psi. If it's above that range, consider hiring a plumber to install a pressure reducing valve.
7. Know Where Your Main Shut-Off Valve Is Located
In the event of an emergency, you won't have time to search for the main water shut-off valve. If you don't know where it is, go find it as soon as you're done reading this, and make sure everyone in your house knows where it is, too.
8.
Clean the Main Sewer Line
Avoid the grossest of all plumbing problems, the sewer backup, by having a plumber run an inspection camera through your sewer every couple of years. It will determine if there are tree roots invading the pipe or possibly buildup that may catch paper and cause a future problem. Finding these issues early can make the solution more cost effective and avoid the high cost of cleanup after a sewage backup.
Hopefully a little preventative maintenance will help you avoid some big problems! Unfortunately, even with our best efforts, leaky pipes, broken water heaters, overflowing toilets, and backed-up drains can happen. When that's the case, we're here for you.
For the month of September, Herrmann Services will donate a percentage of sales to the Pink Ribbon Girls – an organization created by women with breast cancer to support and empower others who are currently in the fight against breast and reproductive cancers. PRG serves anyone in the greater Cincinnati, Columbus, or Dayton areas who is fighting breast or women's reproductive cancer. Pink Ribbon Girls provides healthy meals, housecleaning, transportation to treatment and peer support to individuals with breast and women's reproductive cancers free of charge. Everyone at Herrmann services will be wearing pink shirts for the month of October. We love social media and want to get the word out about the pink ribbon girls so feel free to snap a picture of a tech in pink and tag us.