Is Your Home Safe? Do This Room-by-Room Safety Sweep
At Herrmann Services, we care about our customers. While we know a lot about heating, cooling, plumbing and electrical services, we know many of our customers don't. That's why we thought this blog about home safety was worth sharing. Please read it and share it especially with anyone you know who has small children in their home.
Common Home Accidents
According to the CDC, each day over 300 children between the ages of 0-19 are treated in emergency rooms for burn-related injuries. These injuries are often caused by burns from hot liquids or steam, or from electrical items like curling irons or coffee pots. Electrical shock is also a common injury.
Tips for Protecting Children in Every Room of Your Home
Hidden dangers lurk in every room, so be sure to check all of the things on this list to make sure each room is safe.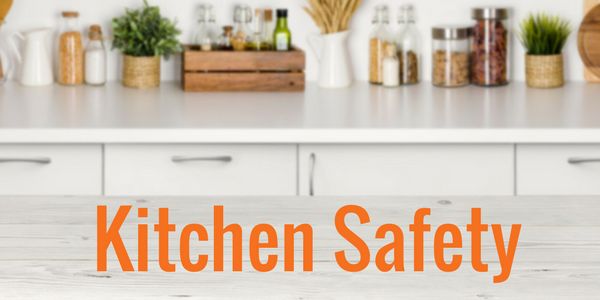 Kitchen Safety Tips
Prevent scalding by setting the water heater's maximum heat at 120 F/49 C.
Prevent electrical burns by keeping small appliances out of the reach of children, and away from the kitchen sink.
Prevent scalding and burns by keeping the handles to pots and pans on the stove turned away from where little hands can reach them.
Bathroom Safety Tips
Never leave a small child or baby unattended in the bathroom.
Unplug hair dryers, curling irons, etc., when not in use, and keep away from the bathtub and sink.
Bedroom & Living Area Safety Tips
Make sure all cords from window blinds are out of the reach of children. These pose a strangulation hazard.
Place outlet covers over all electrical outlets that are not in use.
Make sure all electrical cords are undamaged, and replace them if they are.
Avoid using extension cords.
Avoid using space heaters.
Keep curious babies away from outlets, cords, and electrical items, large and small, including televisions.
Overall Home Safety Tips
Install a smoke alarm and carbon monoxide detector on every level of the home. Test it and change batteries regularly (at least twice a year). Learn more about protecting your family from carbon monoxide here.
If you notice an unusual odor, flickering lights, or power surges, have the home's electrical system checked.
In case of fire, develop an escape plan, establish a meeting point, and communicate and practice the plan with all family members.
Teach your children proper emergency contacts, as well as how and when to call 911.
We hope these safety tips help keep your home and family safe from injuries and fire. Feel free to print these off for any first-time parents you may know.
Please call Herrmann Services if you need any heating, cooling, plumbing, or electrical help. Call us at (513) 407-5177 or contact us online to request service.